The Huron Medical Center located in Bad Axe, Michigan is the only fully licensed acute care hospital in Huron County and the only hospital in the tri-county area providing obstetrical services.
1100 S. Van Dyke Rd. Bad Axe, MI 48413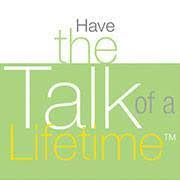 We strive to accommodate all your needs when working with your family. We realize that every family and family's story is unique. We are here to make sure you get the utmost care and attention from our dedicated staff; so that you may walk away, at the end of your service, feeling a peace of mind from knowing that you honored your loved one exactly the way you wished to.
We care about you and our community. MacAlpine Funeral Homes and Cremation Services prides themselves on being able to offer aftercare programs as well as at-need and pre-need. We understand the need to heal and we are honored to lead the profession in aftercare services. If we don't offer a service that befits your needs, we assist you in finding one. Our mission is to provide you with all the tools necessary before, during, and after a death, enabling understanding, compassion and healing experiences.
MacAlpines have been serving the community for over 80 years. When you walk through the door at MacAlpine Funeral Homes & Cremation Services you know you will be treated with honesty and sincerity. We are committed to excellence in service, leadership in our profession, and most importantly dedicated to your peace of mind.
(989) 269-6409
macalpinefuneral@echoicemi.com
302 N Hanselman Street Bad Axe, MI 48413
Located in the western Thumb of Michigan, Scheurer Hospital offers a wide variety of healthcare services. We pride ourselves in continual quality improvement, state-of-the-art equipment and compassionate care. Our patients have always been and always will be our No. 1 priority. At the end of the day, we're all neighbors, all part of the same community and we are all individuals who deserve the best healthcare possible.
(989) 453-3223
170 N Caseville Road Pigeon, MI 48755