American Legion Post # 499
Legionnaire Meetings 1st Monday @ 7:30pm | Auxiliary Meetings 3rd Monday @6:00pm | SAL Meetings 2nd Tuesday @ 6:00pm
Open noon - 9pm daily | Lunch specials Monday - Friday Noon - 2pm
(989) 738-1223
8874 N Hellems Rd. Port Austin, MI 48467

Located in the heart of downtown and steeped in Port Austin history, our restaurant welcomes you to a memorable meal of fine dining in a casual atmosphere. We're certain you'll find something to love on The Bank's menu of upscale American classics, plus imported beer, wine, and spirits. After all, there's nothing we love more than delighting our guests. Visit us for dinner (ask about our seasonal hours), join us for cocktail hour, or rent out the whole restaurant and let us host your next event!
Weekly specials posted on facebook regularly!
(989) 738-5353
thebank1884@gmail.com
8646 Lake St. Port Austin, MI 48467
Dining, Lodging and Sport Fishing on the Harbor in Grindstone City.
Bar & Grill: Home of the Famous Cook your Catch & Harbor view dining!
Resort: Stay in one of our harborside cabins or book a boat slip.
Fishing Charters: Captain Dennis Cook of Fin-Lander offers 30+ years experience of sport fishing.
We accept all major credit cards (Excluding American Express) | Beer and wine is available for carry out | Enjoy free wifi in our restaurant.
Thursday 11am - 11pm | Friday & Saturday - 11am - 12am | Sunday 11am - 11pm
(989) 738-7665
https://www.captainmorgansgrindstoneresort.com
3337 Pte. Aux Barques Rd. Port Austin, MI 48467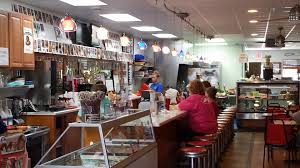 Old Style diner with counter seating. Ice cream, paninis and reubens and other american classics. Childrens menu, vegetarian and vegan options available. Carry out and catering also available. Checks and all major credit cards accepted.
Summer Hours: 8am-8pm 7 days a week
Off Season Hours: Thursday - Monday 8am - 4pm | Closed Tuesday & Wednesday
Closed in March
(989) 738-8412
8687 Lake St. Port Austin, MI 48467
Waterfront dining & drinks on our huge patio!
PAK's Backyard Cafe & Beer Garden is a one of a kind destination for the community and visitors to gather to eat quality food, drink craft beer, play and engage socially in a unique and thoughtful setting.
(989) 341-3350
paksbackyard@gmail.com
119 E. Spring Street Port Austin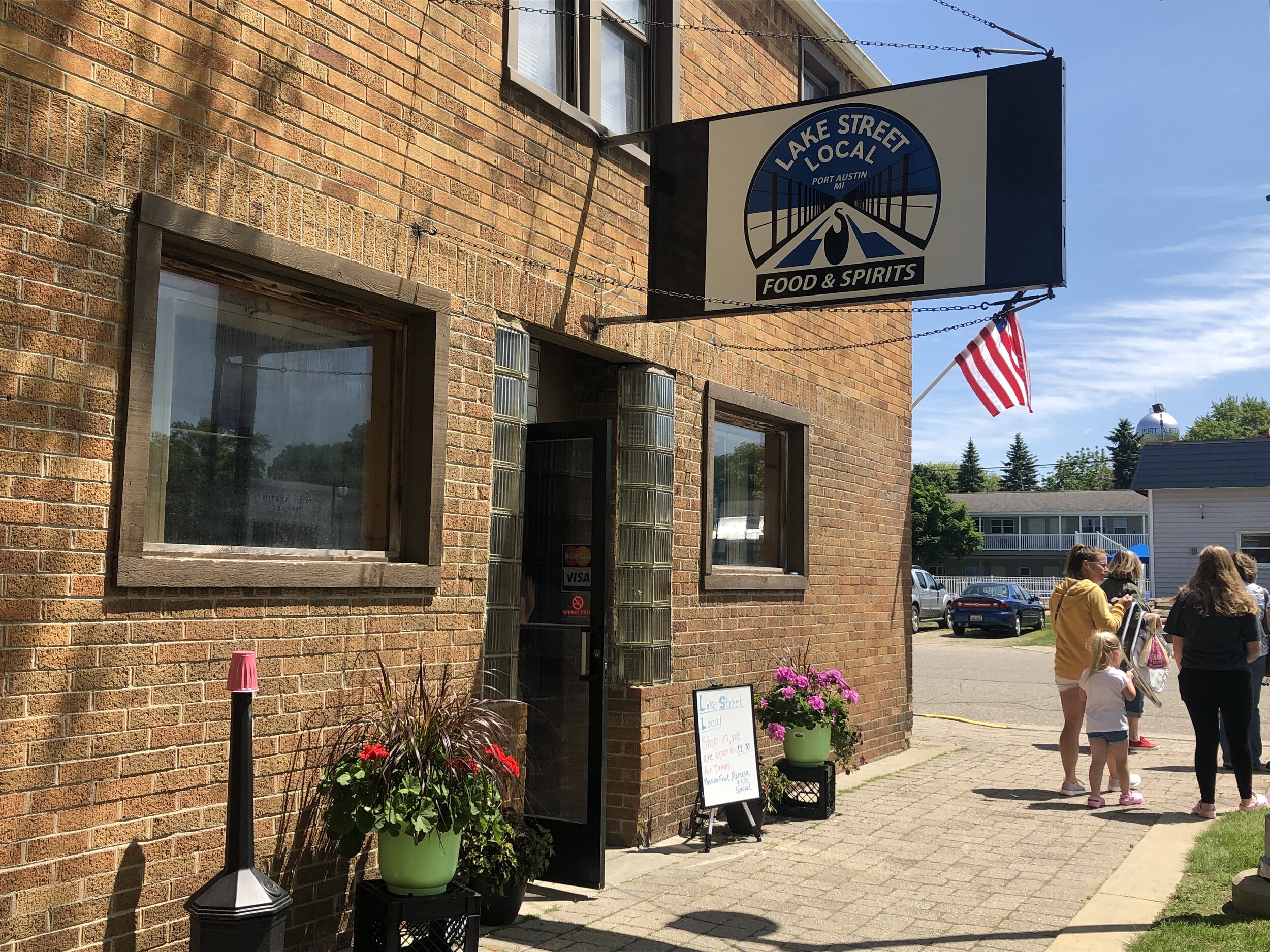 Lake Street Local is located in the former Sportsman's Inn in the heart of downtown Port Austin. Stop by for great food and drinks in a fun and casual atmosphere.
(989) 738-7520
8708 Lake Street, Port Austin, MI 48467